Edmonton Window Cleaning
We are Edmonton's experts in window cleaning condominiums and commercial buildings at height.
Window Cleaning Professionals
High Rise Window Cleaners are Edmonton's most experienced and trusted window cleaning and building maintenance company.
Our services extend into high altitude safety and high access systems with consultation, installation, and anchor validation. Our certified specialists can get the job done efficiently and, most importantly, safely. Safe working practices and quality of our craft have been the foundation for our success.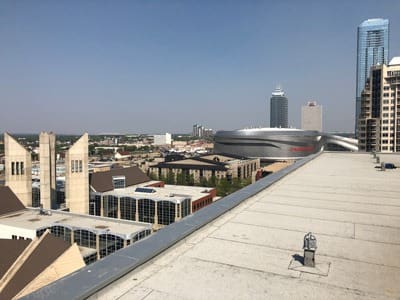 Servicing Edmonton Windows
With so many tall buildings in Edmonton, there is a high demand for window cleaning specialists.
At High Rise Window Cleaners, our Edmonton window cleaning technicians have extensive rope access experience, which means that we can access ALL windows, whether internal or external. Difficult to reach areas are not a challenge, as we have the proper solutions available.
Our rigorous health and safety measures protect our technicians and your building; we are COR Certified, providing you with peace of mind that you have chosen the right Edmonton window cleaning company for the job. We have invested in team training to ensure that they use the latest window cleaning methods and are briefed on all health and safety measures. Our Edmonton window cleaners attend regular safety training and have the highest level of experience available.
Environmentally friendly window cleaning is a significant focus for us, so no matter how large the windows or how difficult they are to access, we still deliver a quality of clean which has an outstanding and high value thanks to Glass Gleam 4, our professional window cleaning detergent.
Our Equipment
– We use Glass Gleam 4 a professional detergent that does not leave a film on the window that attracts dirt, like traditional detergents.
– Scrapers are sometimes needed if paint or sealant are stuck on the window. 
– Squeegees and Mops
All tools are tied off to the harness, avoiding any dropped objects.
Emergency Procedures Policy